Love your Library or have a passion for reading?
Let's take your relationship to the next level, let's become friends!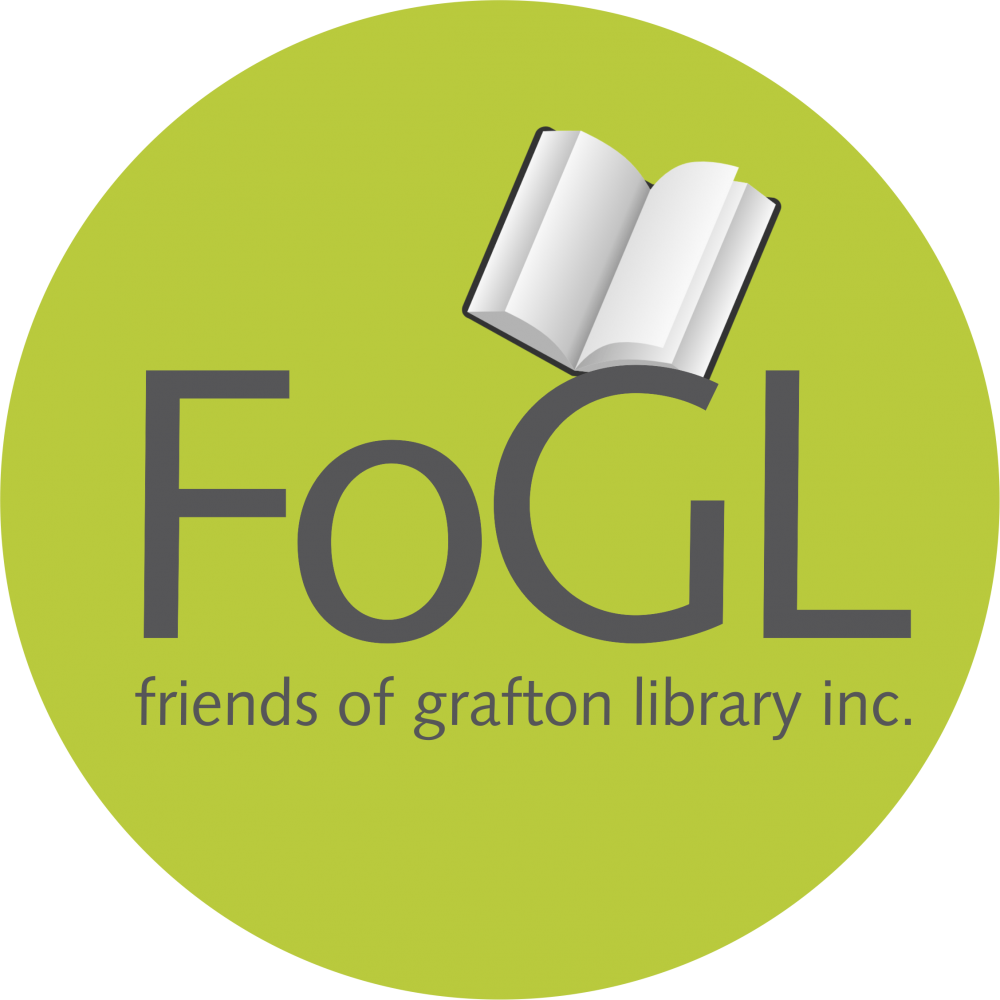 Friends of the library (FOL) are library supporters whose objectives are to:
promote and support Clarence valley libraries as a valuable asset for Clarence valley communities
enhance the facilities, services and resources of the Clarence valley library service
access non-government funding sources
support the freedom to read and free access to information for all
Examples of FOL group activities:
 arrange cultural events including author visits, poetry nights and film screenings
fund raising towards library stock
provide ongoing magazine subscriptions of popular titles
enrich the cultural life of the community
support funding initiatives
hold book sales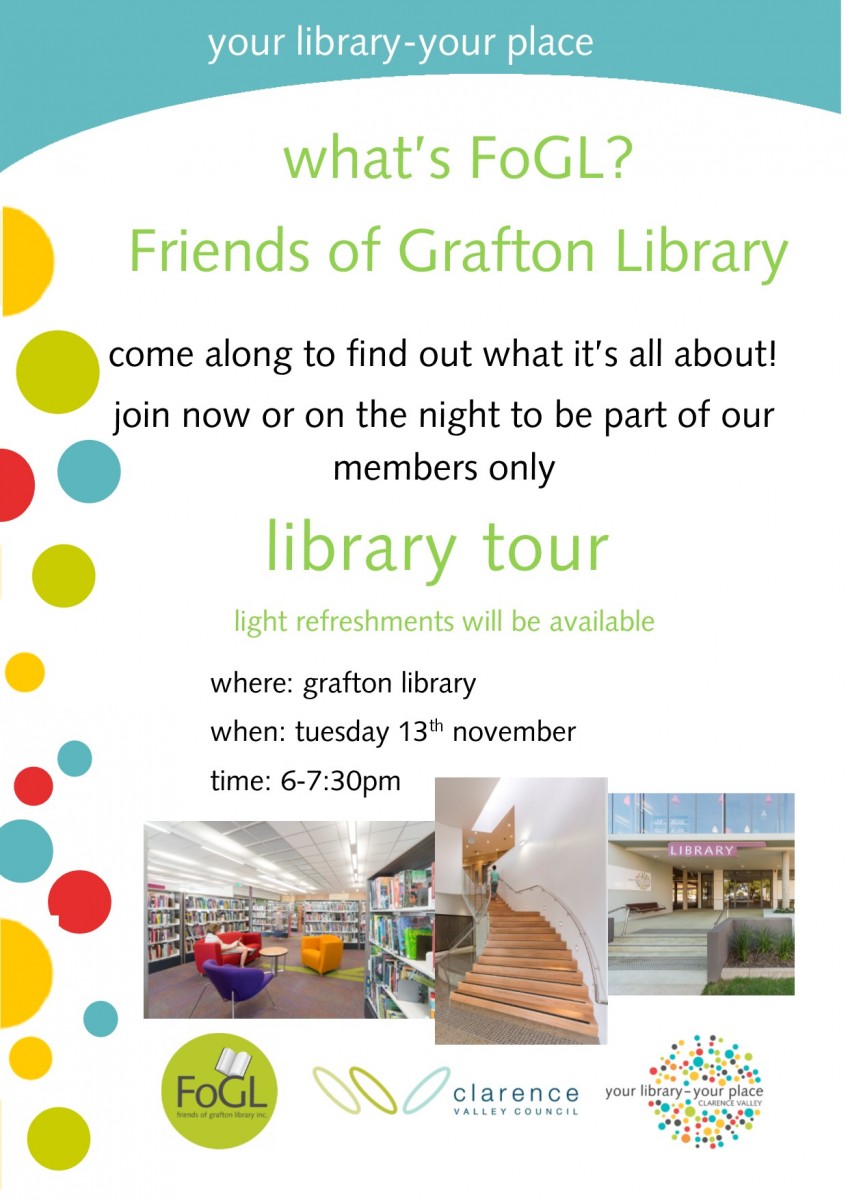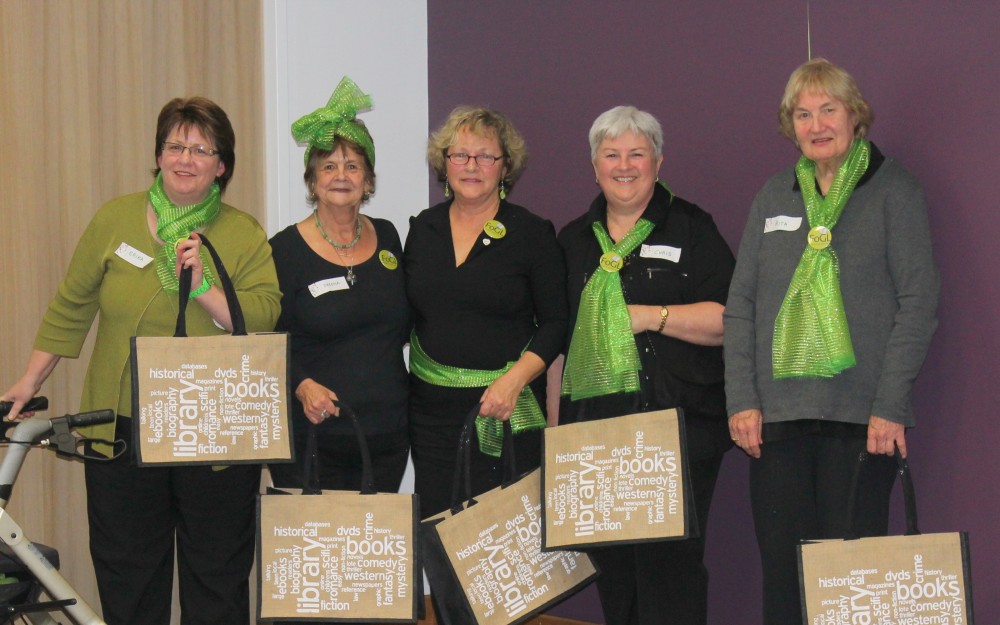 Meetings are a great opportunity for the FOL to plan events, determine how they assist in library projects and receive a report on library news from the library team leaders.
Meetings are open to all who are interested.
If you are interested in joining the Friends of Grafton Library, all you have to do is complete the membership form below. The Friends of Grafton Library (FoGL) meet on the 3rd Tuesday of the month at 5pm at The Sir Earle Page Library and Education Centre.
Friends of Grafton Library (FoGL) membership form
Friends of Grafton Library (FoGL) meeting poster