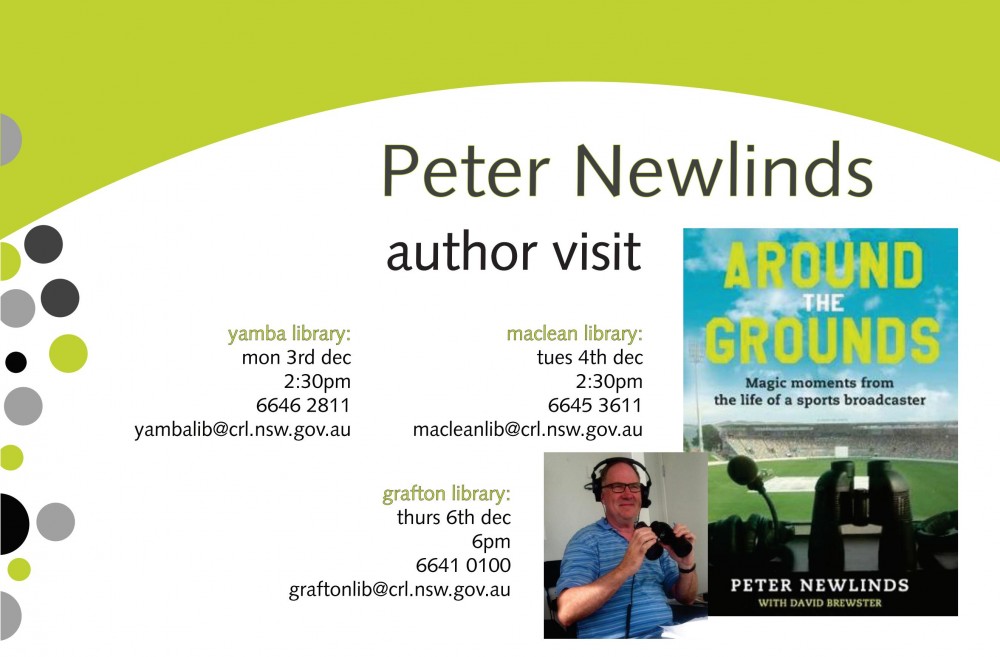 In Around the Grounds, Peter shares memories and insights that will fire sparks of nostalgia in every Australian sporting enthusiast. From teenage years working inside the grand scoreboard of the SCG, to the pressure of auditioning for the ABC in front of a childhood hero, and then through a long career with the national broadcaster.
It's the story of the sporting fan who manages to live out the ultimate sporting fantasy: working as a commentator with one of the world's great sporting broadcasters. Peter worked for ABC Radio Grandstand for 18 years through the 1990s and 2000s. His name and voice will be familiar to cricket followers around Australia, and also to the followers of many of the various sports the ABC has covered over the years. 
This book includes several references to the Clarence Valley where his family has connections that go as far back as the 1860s.  Since 1972 his immediate family has owned a farm at Shark Creek, near Maclean.
Peter lives in Hobart with his family.  This is his first book.
yamba library:
mon 3rd dec 2:30pm
6646 2811
yambalib@crl.nsw.gov.au
maclean library:
tues 4th dec 2:30pm
6645 3611
macleanlib@crl.nsw.gov.au
grafton library:
thurs 6th dec 6pm
6641 0100
graftonlib@crl.nsw.gov.au
Contact your library to book a spot