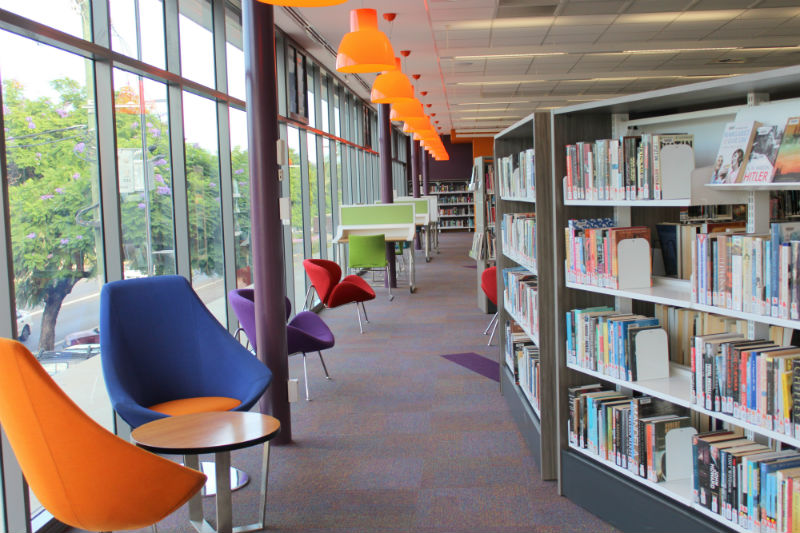 "Libraries store the energy that fuels the imagination. They open up windows to the world and inspire us to explore and achieve, and contribute to improving our quality of life. Libraries change lives for the better."
Sidney Sheldon (Author)
A gift to the Library is a gift to the community………
Clarence Regional Library has Deductible Gift Recipient Status with the Australian Taxation Office.
Financial Gifts and Donations help make a difference to our Library service; they can add extra or new technology or a new service; provide money for special projects such as, new collections or additional funds for current collections.
Gifts improve the Clarence Regional Library's ability to better serve our community.
Those who support our library support their community.
Ways you can Contribute
Any donation you make to the Clarence Regional Library provides a tax benefit to you while offering exciting possibilities for the growth of the Library service. Below are a couple of ways you can help:
Make a cash contribution.
or
Include a cash donation to the Regional Library in your Will. Discuss with your Solicitor.
If you need more information, please call the Clarence Regional Library: 02 6641 0111
Donation forms can be obtained from your local Library or download from here:
Clarence Regional Library has libraries in Grafton, Maclean, Iluka, Yamba, Bellingen, Dorrigo and Urunga plus a Mobile Library servicing the Clarence Valley.
(ABN 85 864 095 684)
Acknowledging the generosity of our Donors
Gold Donors $10,000 to $25,000
Silver Donors $5,000 to $9,999
Bronze Donors $1,000 to $4,999
Donors up to $1,000
The names of donors and the range in which your donation falls will be displayed on the Regional Library's website, or if you prefer, we are happy to keep your donation confidential.
"The three most important documents a free society gives are a birth certificate, a passport, and a library card."
E. L. Doctorow (Author)