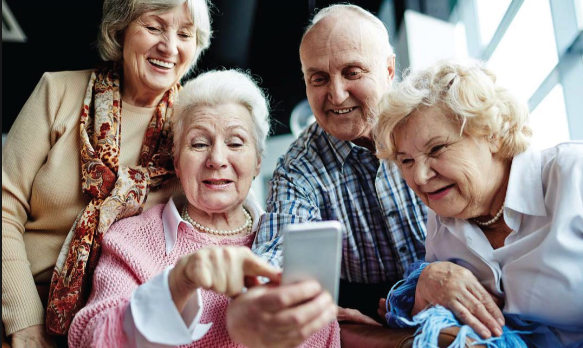 Be Connected
Discover how being online can add new skills and experiences to your life. The Be Connected network is an Australian Government initiative aimed to support older Australians to engage with digital technology.
Throughout the year will be library running various technology & computer training courses. Click to search for upcoming training>>
Learn how to:
setup an email address, connect to the internet and shop safely online
connect with friends and family using social networks (Facebook) or video calls (Skype, FaceTime)
use a digital camera, watch TV or listen to music online
Click to access Be Connected website>>     (sign up with your email address to gain full access to this site)
---
Niche Academy Tutorials
Niche Academy provides online tutorials for using major social media platforms, databases and other resources including:
BorrowBox 
Ancestory.com, Find my Past, Trove
Facebook, Twitter, Snapchat, Create a Gmail account, Microsoft Word/Excel/PowerPoint/Outlook
Click to access Niche Academy Tutorials>>
---
The ComputerSchool
Enhance your own knowledge and IT skills with this comprehensive, user-friendly technology training resource.  You now have immediate access to over 10,000 tutorials on topics ranging from Android and Apple devices, Microsoft, Google, social media, Internet safety and much more.
Click to access ComputerSchool>>  (enter your library card number)
---
Cyber Safety

Need to find out how you can stay safe online.
Click to access eSmart Cyber Safety page>>
---