Our eAudiobook collection provides 24/7 access to the latest bestseller authors which you can download directly on your devices.
---
BorrowBox eAudio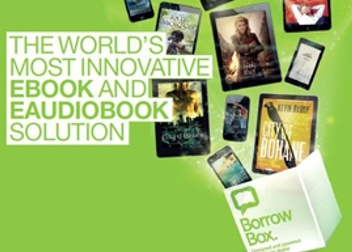 You will need to download the free Borrowbox app for your device from Apple App Store, Google Play Store and Kindle Fire
eAudiobooks can be downloaded from the BorrowBox to your computer and listened to on any MP3 compatible media manager or media device.
Access BorrowBox eAudio here>>
View Tutorial on how to use BorrowBox>>
---

uLibrary eAudio
uLibrary allows you to listen and enjoy your favourite author or book wherever you go.
Listen to eAudiobooks on a PC, laptop or download the uLibrary app from Apple App Store or Google Play onto your smartphone or tablet.
Select Clarence Regional Library and enter your library membership details to log in.
There are no waiting lists with uLibrary – if a title is listed then you can borrow & listen to it straight away. 
View this Tutorial to learn more on using uLibrary>>
---

Libby eAudio 
Brought to you by your library and built with love by OverDrive, the Libby App is your one-tap reading and listening app, bringing you reading happiness your own way.
Browse, search and discover
Hundreds of titles hand selected by your library.
Listen across devices
Loans, notes, bookmarks and reading progress sync across your devices.
Offline access
Download titles for offline listening or stream while using wifi to save space.
Listen in your car
Enjoy audiobooks in your car through Bluetooth connection, Apple Car Play or Android Auto.
Here are some helpful videos to help you get started using Libby:
---
IndyReads eAudio
IndyReads provides access to a statewide collection of independent Australian and international titles, classic literature and modern award-winning titles in eAudio and eBook format. 
Access IndyReads eAudio here>>
Click on "My Account"
Select "Clarence Regional Library" from the list of libraries
Enter your Clarence Regional Library membership number and password
Also, you can download the IndyReads app from either Apple App Store or Google Play Store on to your mobile device.
Please note: this platform is no longer compatible with the older Microsoft Explorer browser, need to use Microsoft Edge or Chrome.
For further information on how to use IndyReads: