Clarence Regional Library has a range of genealogy resources to assist you with your family history research.
Online Genealogy Resources
Ancestry Library Edition
Ancestry Library Edition is only accessible in the library (this including WiFi access).

View Tutorial on how to use Ancestry Library Edition>>
---
Find My Past
Find MY Past is only accessible in the library (this includes using the library WiFi access).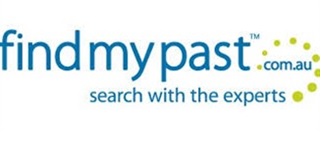 View Tutorial on how to use Find my Past>>
---
We also have access to the NSW Family History Document Service accessible by username and password. Username = ndon2, password = nswnet.
---
NSW State Archives Resource Kit
The NSW State Archives Resource Kit is a collection of microfilm and microfiche records of the State's earliest records, including:
Colonial Secretary's papers
Convict records
Shipping records
Early birth, death and marriage records
A list of online indexes and guides are now available online.
 More information about this resource can be obtained from the Guide to Using the Archives Resource Kit (ARK). This kit can be accessed at the Grafton Library, 126-144 Pound Street, Grafton.  Please book in advance on 6641 0100.
 Click here to browse other genealogy titles held by Clarence Regional Library.
---
Mackey Archives Collection & Reading Room
Clarence Regional Library now hosts one of the largest collections of north coast history resources after the generous donation from local Historian and genealogist Nola Mackey. It is available for members of the community interested in exploring local history and heritage
The Mackey Archives is a collection of books, maps, photos, and ephemera which has been collected over the last 50 years –  it is a treasure trove of Northern NSW history.
The Mackey Archive Reading Room is located in the Grafton Library and is open Monday to Thursday 10:00 – 3:00 (by appointment only)
To visit please book at least one working day in advance by calling (02) 6641 0111.
---
 Other useful resources