RBdigital eMagazines
You can now read digital copies of popular magazines on a computer, tablet, smartphone, or mobile device, these include  Australian Women's Weekly, Woman's Day, Better Homes and Gardens, Australian Good Taste, Country Life, Girlfriend, Inside Sport, Rolling Stone, Vogue and many more.
These full-colour, interactive magazines can be downloaded and kept on your device. There is no loan periods and no limits to the number of magazines you can access.
Click to access RBdigital eMagazines website>>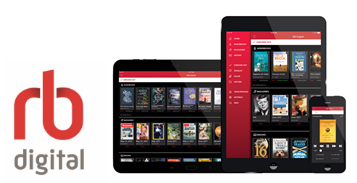 If you have never used RBdigital, use your library membership card number to create an account. This will allow you to browse, view checkout titles and download directly onto your device using the RBdigital app.
You can download the FREE RBdigital app for PCs, Android, iPhone, iTouch and iPad users by clicking on the links below.
Download the RBdigital app.
Click "New to RBdigital? Register Now."

Choose Australia from the scroll menu, select CLARENCE REGIONAL LIBRARY and enter your library card number.

Create a username (choose something you will remember, like your email address).
Fill in your personal details and register.
Enjoy the best of Australian and International eMagazines and eAudiobooks for FREE anywhere, anytime.
View Tutorial on how to use RBdigital>>
 RBdigital Apps



 RBdigital Apps for Windows and Mac Desktops