Clarence Regional Library databases – your first choice for research!
Clarence Regional Library provides free access to online subscription databases from either in the library or at home using your library card number as the password.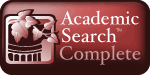 Academic Search Elite  offers coverage of information in many areas of study including: animal science, anthropology, astronomy, biology, civil engineering, electrical engineering, ethnic & multicultural studies, food technology, geography, geology, law, materials science, mathematics, mechanical engineering, music, pharmaceutical sciences, physics, psychology, religion & theology, veterinary science, women's studies, zoology and many other fields.
View Tutorial on how to use Academic Search>>
---

Ancestry.com discover your ancestors story and build your family tree with immigration records, electoral roles, convict transport records and much more. 
Please note: due to the current COVID-19 crisis members can access this from home.  Please go to our library catalogue to log in to Ancestry from home
View Tutorial on how to use Ancestry Library Edition>>
---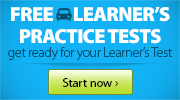 Aussie Drivers – Drivers Knowledge Tests  Free test simulator for getting ready for you Learners Permit. Choose from 3 sets of practice tests.
---

Australia/New Zealand Points of View Reference Center  The database contains 100 topics, each with an objective background/description, argument and opposing argument.Topics covered include: abortion, animal experimentation, climate change, cloning, freedom of speech, gay marriage, globalisation, green consumerism, nuclear energy, population growth, renewable energy, services for indigenous peoples, stem cell research, and worldwide oil supplies.The database contains materials from all viewpoints, including 400 main essays, leading political magazines, newspapers, radio & TV news transcripts.
---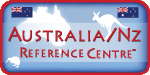 Australia/NZ Reference Centre combines Australia and New Zealand specific magazines, newspapers & newswires, reference books, and company information to create the largest collection of regional full text content. This database provides local perspectives on current events, business, sports, and many other subjects.Examples of titles offered include: The Australian, The Herald Sun, The Daily Telegraph, The Courier Mail, Australian Geographic, Time Australia and many others.
---

ComputerSchool provides access to over 10,000 tutorials on topics ranging from Android and Apple devices, Microsoft, Google, social media, Internet safety and much more.
---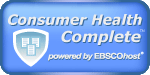 Consumer Health Complete has a diverse range of health related subject areas including: Fitness, Pregnancy, Medicine, Nutrition, Diseases, Public Health, Occupational Health and Safety, Alcohol and Drug abuse, Prescription Drugs, Herbal remedies, and alternative or complementary treatments, etc.Included are links to diet, cancer, and health assessment sites as well as government databases.
View Tutorial on how to use Consumer Health Complete>>
---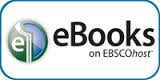 EBSCO eBook Library Collection access thousands of helpful eBooks on lots of popular do-it-yourself and other non-fiction topics (travel, biographies, relationships, golf, gardening and so much more). Includes many titles from "for Dummies" series.
---

Encyclopaedia Britannica Online  includes the complete encyclopedia, as well as Merriam-Webster's Collegiate Dictionary and Thesaurus, Britannica Student Encyclopedia and the Britannica Book of the Year.To access this database from home click here.
---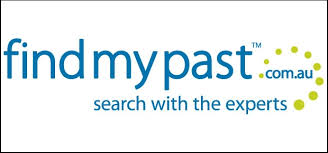 Find My Past trace your family history with more than 1.5 billion records and newspapers available online. Search over 50 million records for Australia, New Zealand, Papua New Guinea and the Pacific Islands including:
Over 700,000 cemetery records from across Australia
A vast collection of Australian and New Zealand electoral roll records
Over 15 million government records including government gazettes, police gazettes and blue books
Millions of religious records
Over 10 million directories and almanacs to aid your search
A large collection of Military records that cover the Boer war, WWI & WWII
Please note: due to the current COVID-19 crisis members can access this from home. Please contact your library to obtain the required username and password.
View Tutorial on how to use Find my Past>>
---
GreenFile its collection includes content on global warming, green building, pollution, sustainable agriculture, renewable energy, recycling and more.
---

Haynes AllAccess provides free access to hundreds of online car and motorcycle manuals.
---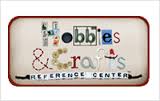 Hobbies & Crafts Reference Center this database offers detailed "how-to" instructions and creative ideas to meet the interests of virtually every hobby enthusiast.  Subjects include: Arts and crafts, collecting, model building, needlecraft & textiles and scrapbooking & papercrafts.
---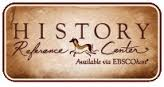 History Reference Center is an extensive full-text history reference database designed for secondary schools, public libraries and undergraduate research.  Subjects include: ancient history, modern history, wars, American history.
---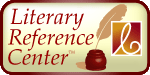 Literary Reference Center includes more than 10,000 plot summaries, synopses and work overviews.Over, 75,000 articles of literary criticism, 130,000 author biographies, full text of over 300 literary journals, 500,000 book reviews, 25,000 classic and contemporary poems, 11,000 classic and contemporary short stories, full text of over 7,500 classic novels (anticipated by Fall 2006), 3,000 author interviews, and over 1,000 images of key literary figures.
---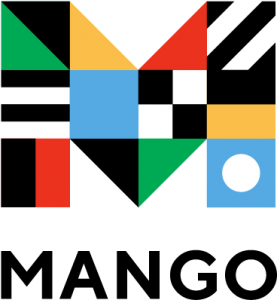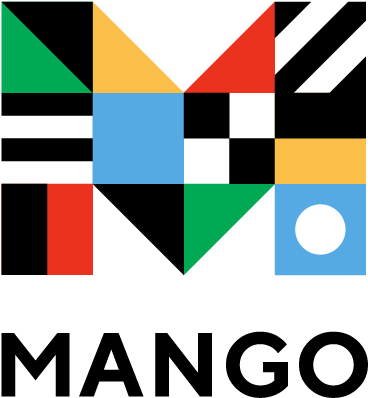 Mango Languages is an interactive online resource providing audio tutorials to practice reading, listening, and speaking in over 70 different languages. It also has ESL courses for Arabic, Cantonese, Mandarin, French, German, Greek, Italian, Japanese, Korean, Brazilian Portuguese, Polish, Russian, Spanish, Turkish, and Vietnamese speakers.
View Tutorial on how to use Mango Languages>>
Download the app and get access on the go:
iOS app in the App Store
Android app on Google Play 
---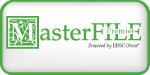 MasterFile provides full text covering virtually every subject area of general interest.MasterFILE Premier also includes nearly 500 full text reference books, full text from 86,017 biographies, 105,786 full text primary source documents, and an Image Collection of 341,655 photos, maps and flags.
---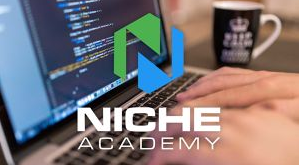 Niche Academy provides online tutorials for using major social media platforms, databases, and other resources, like BorrowBox, RBdigital and Facebook.
---

NSW Family History Document Service provides over 30,000 pages of online records for family history research contain information which can help you trace people who lived and worked in New South Wales during the period 1850 – 1920. Including information on Directories, Electoral Rolls, Miners and Mining Leases, Land Purchasers and Lessees, Farmers, Graziers, Shearers and Station Hands, Other Occupations Including Civil Servants, Teachers etc., Voters, Petitioners, Friendly Society Members etc.Username = ndon2, password = nswnet.
---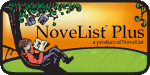 NoveList Plus helps you find their next great non-fiction read.NoveList Plus provides information on over 250,000 fiction and readable nonfiction titles included, plus feature content including lists of award-winning books, Book Discussion Guides, BookTalks, Recommended Reads and more.  
View Tutorial on how to use NoveList Plus>>
---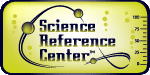 Science Reference Center  provides a one-stop resource for all science-related research needs.Topics covered include: biology, chemistry, earth & space science, environmental science, health & medicine, history of science, life science, physics, science & society, science as inquiry, scientists, technology and wildlife
View Tutorial on how to use Science Reference Center>>
---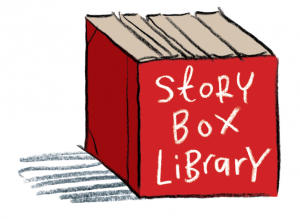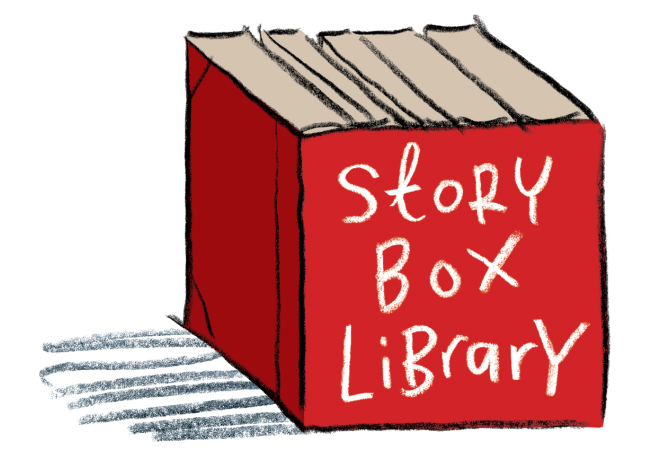 Story Box Library is an educational website created for Australian children to view stories by Australian authors and illustrators, being read aloud by fantastic storytellers.
Click on the link to go to Story Box Library, make sure Clarence Regional Library is selected and enter your library card number.
---

Use your Clarence Regional Library card to access eResources from the State Library of NSW
You will need to register your Clarence Regional Library member's card, then click to log in.
---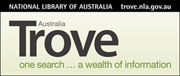 Trove  will help you find resources thoughout Australia and overseas libraries including books, journals, pictures, music, maps, newspapers and electronic documents.
View Tutorial on how to use Trove>>
---

TumbleBook Library e-books for kids provides you access to an online collection of animated, talking picture books which teach kids the joy of reading in a format they'll love.
View Tutorial on how to use TumbleBooks>>
---

World Book Online offers easy-to-read articles and a wealth of engaging multimedia, games, science projects, interactive tools, and activities for young people through to content and features designed for homework and research needs.
---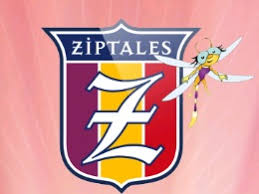 Ziptales aims to help kids improve their literacy and reading skills by making reading even more fun.  This interactive site introduces kids to over 500 interactive stories, including Choose Your Own Adventures, those with voiceovers, animations and more. There are three different literacy levels to choose from: Preschool (for ages 2-5), Developing(for ages 5-8)  and Extending (for ages 8-12).