What to read next 
Not sure what comes next in a series or who else writes like your favourite author? Find the answers with Gales Books & Authors and Fantastic Fiction.
Better Reading
Find new books that will not let you down. Lists of favourites and award winners presented by the team behind Get Reading! and The Book Circle.
Good Reads
Meet your next favourite book. Search by genre and lists, find Australian authors and interact with other readers online.
Stop, You're Killing Me!
A resource for lovers of mystery, crime, thriller, spy and suspense books.
Whichbook
Select fiction on sliding scales of likes and dislikes.
---
What's new in the library?
Not sure what to read next? Checked out our New Title lists for title added to our collection within the past two months?
Click to view our latest new titles>>
---
Regularly Purchased Authors ( Standing Orders)
We get that there are authors that our borrowers just can't get enough of — Nora Roberts, anyone?  Click on our Adult Fiction Standing Order author list to see if your favourites are there.  If they are, you can be sure that we'll order their latest title for your reading pleasure.  Keep an eye on our catalogue.
Don't want to keep checking?  Set up an Alert Profile.  You'll receive an email when the title is available to reserve.  How easy is that?
---
Recommend Reads on Pinterest
Visit Clarence Regional Library's profile on Pinterest.
---
 Alert Profiles – want to know when your favourite author has a new book?
Our Alert Profiles allows you to setup and receive an email notification when a new book are added to our collection for your favourite authors or subjects.
Click to learn more about setting up an Alert Profile>>
---
 Read a Good Book lately? Place a Review  for others to read
You may like to read a book other library members have recommended as a good read.
Click here

to read reviews or you may like to add your own review on a book you have read.

Click here

for more information on placing a review.
Click to access more Review Lists>>
---
Join a Book Club
Do you wan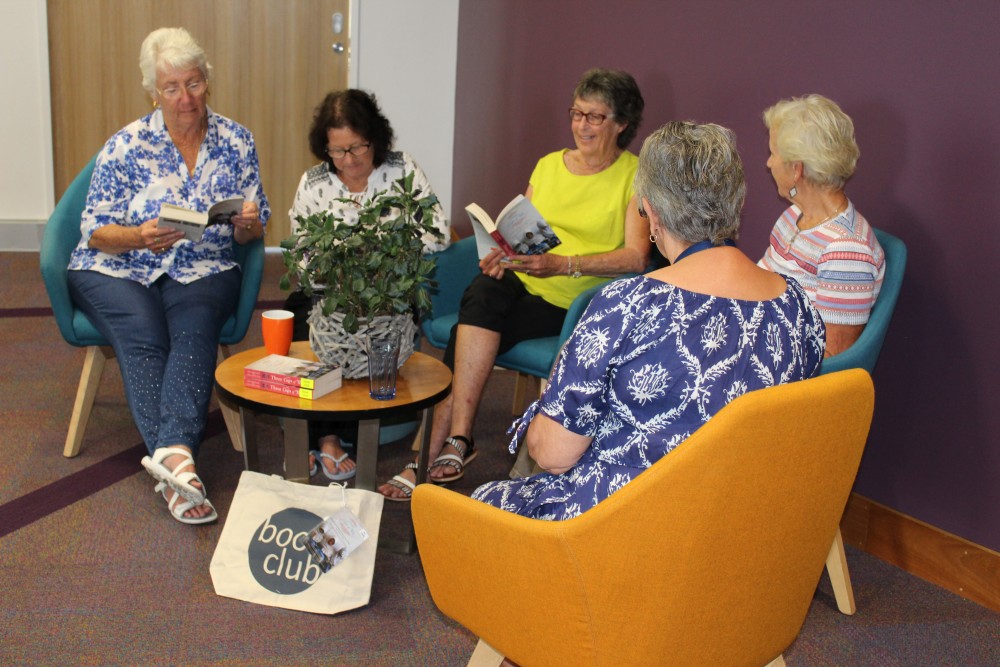 t to meet new people and discover new authors, share ideas and experiences about books. Library Staff can refer you to a local club with vacancies or help you to start a new club.
---
New to the Collection — Dyslexic Print Books 
Your library has over 300 Dyslexic Print books in the collection (and counting). The collection includes 190 children's titles and 80 adult titles which are printed with a font designed to alleviate some of the difficulties typically reported by readers with dyslexia, such as swapping or flipping letters and skipping lines without noticing. 
​To reserve these books head to the library catalogue or library app and type 'dyslexic books' in the search engine.
Alternatively try your luck on the library shelves. Browse the collection – the books with the White Dot on the spine will be in Dyslexic Print.