Clarence Valley Libraries Branches
Clarence Valley Libraries Upcoming Events

In NSW, funding for public libraries is at a crisis point!
Sign and share this petition to Renew Our Libraries!
Libraries are more than books – they are part of a valuable centres of information, of knowledge and of community.
Yearly visits to NSW public libraries have increased from 27 million in 2000 to over 35 million in 2017, but State recurrent funding has not increased to match demand and was in fact, slashed by 5% in the recent 2018 NSW Budget.
Did you know that NSW makes the lowest contribution of total funding to its public libraries of every state in Australia? At just 7.8% of total funding, NSW is far behind Victoria (18%) and Queensland (12%).
clarence valley libraries highlights from 2020/21 did you know…..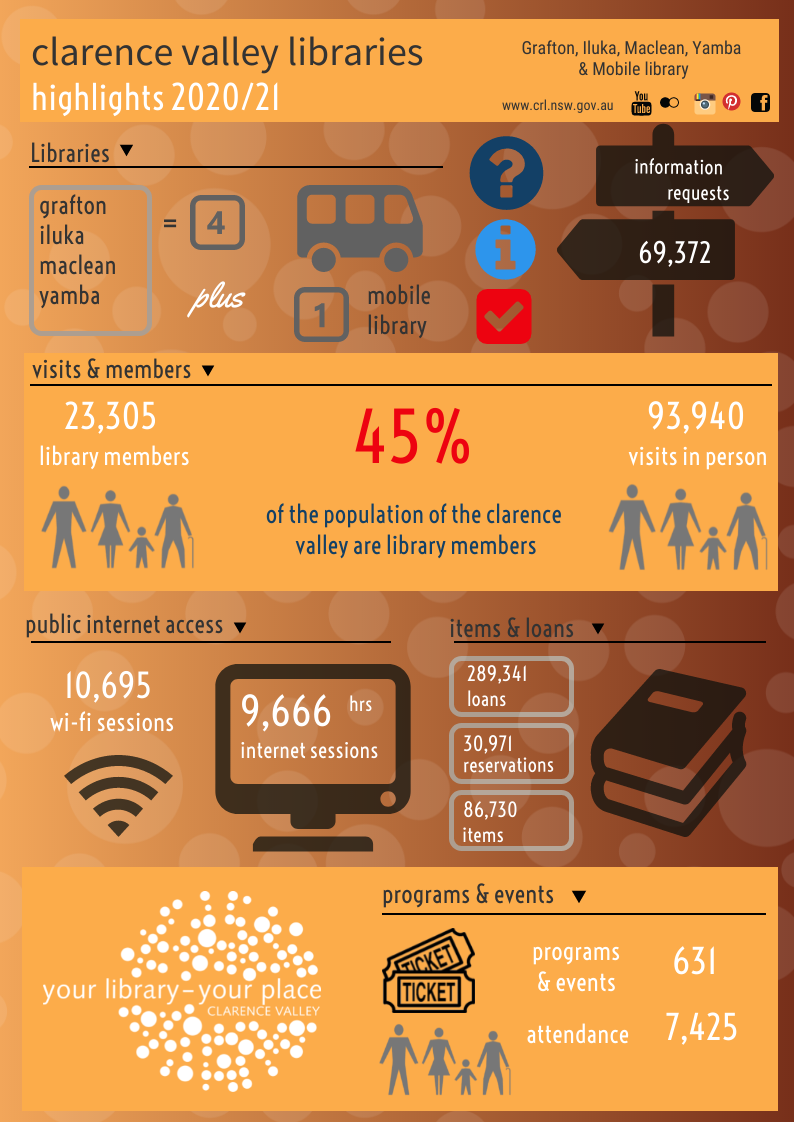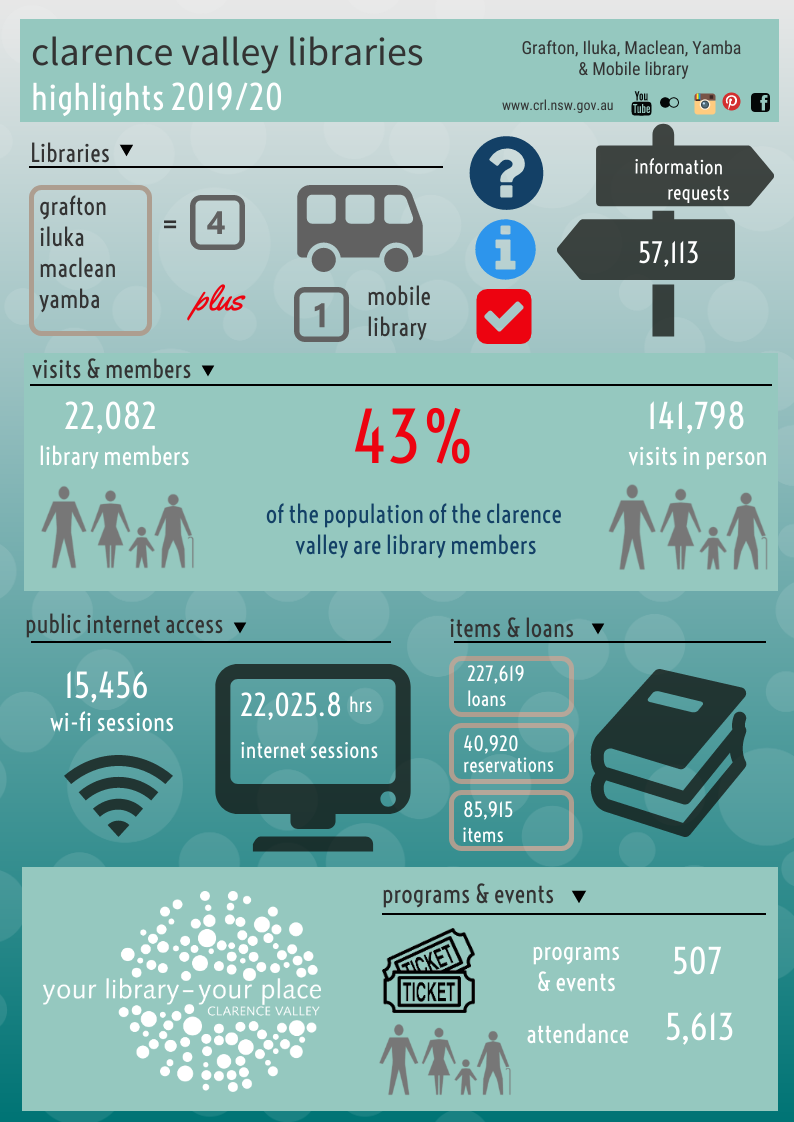 Your Library – Your Place
Our library members tell us what their library means to them
Clarence Valley Council Community Directory
This directory provides you with the details of community groups, government departments, sports clubs, charities, schools and service clubs that support the local community. Click here to access>>
Clarence Valley Council Community Profile
This profile provides demographic analysis for the Council and its suburbs based on results from the 2016, 2011, 2006, 2001, 1996 and 1991 Censuses of Population and Housing. Click here to access>>