Grafton Library provides an extensive collection of resources dedicated to the cultural history of Grafton and surrounding areas.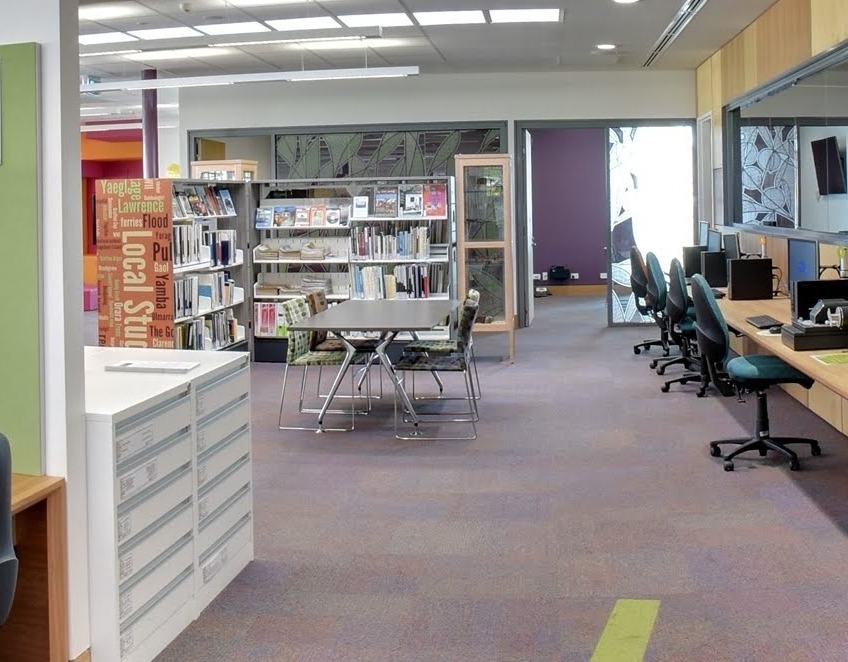 Local Studies Collection
Oral History
Over 150 recorded interviews from many well-known members of the Grafton community can be accessed in the library using our oral history Sound Dome.  As part of a special project organised by Grafton's U3A members, these interviews bring to life the personal memories and experiences on growing up and living on the Clarence.
Reflections on the Clarence – Oral history interviews
Mackey Archives Collection
Clarence Regional Library now hosts one of the largest collections of north coast history resources after the generous donation from local Historian and genealogist Nola Mackey. It is available for members of the community interested in exploring local history and heritage
The Mackey Archives is a collection of books, maps, photos, and ephemera which has been collected over the last 50 years –  it is a treasure trove of Northern NSW history.
The Mackey Archive Reading Room is located in the Grafton Library and is open Monday to Thursday 10:00 – 3:00 (by appointment only)
To visit please book at least one working day in advance by calling (02) 6641 0111.
Newspaper records
The library provides access to a number of past local papers on microfilm. Some of these are now available to read online through the National Library 'Trove' website
The Advocate and advertiser for the Clarence, Richmond and New England districts – view on Trove 1859 – 1889
The Big River express
The Clarence and Richmond examiner – view on Trove 1859, 1889 – 1915
Clarion
The Daily Examiner – view on Trove 1915 – 1954
The

Grafton

argus and Clarence River general advertiser
The

Grafton

daily argus
The Grip
 Catalogue Subject Links
Local Heritage Links
Web Links
Wikipedia articles
Follow Clarence Regional Library's board jacaranda festival, grafton on Pinterest.