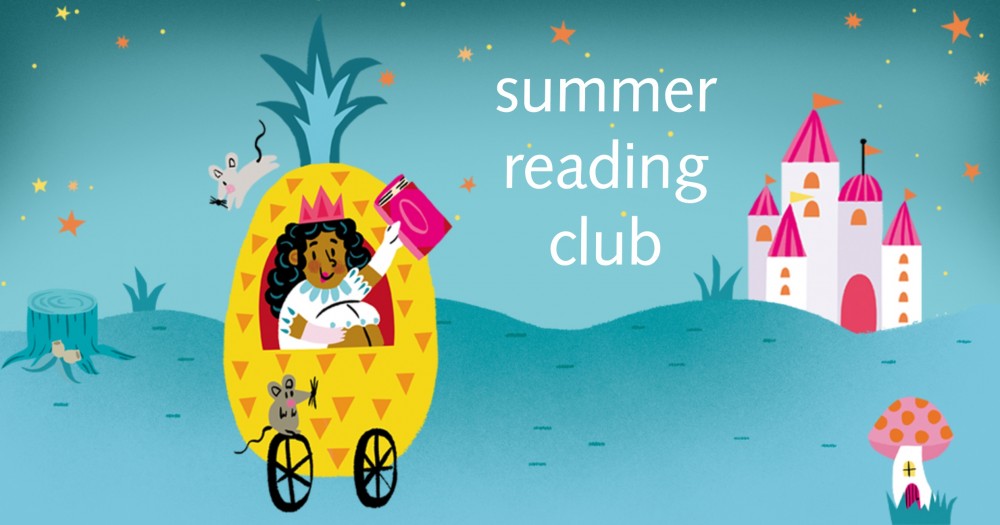 Fall in love with Tales of Wonder this Summer!
Summer Reading Club is for children of all ages and encourages reading something each day of the summer holidays. This year's theme explores myths, fairy tales, legends and books that inspire wonder.
To help keep children motivated there are 40 challenges to complete this summer. Children are invited to pick up a reading challenge card at their local library or download and print our electronic version.
Earn a reward from your library for each 10 challenges completed! Complete all 40 challenges and go in the draw to win a digital camera!
 It's an easy way to have book stacks fun this Summer so get into your library and join the club. 
Step 1: If you're not a library member, it's easy to join. If you're under 15 just get a parent or guardian to join you up at your local library. If you're a visitor to our area, you can make use of our fabulous spaces or join up as a reciprocal member.
Step 2: Be a part of the Summer Reading Club. That's easy too! Drop in and pick up an activity pack, borrow some books or e-books, sign up for one of our January Holiday activities.
We have some great prizes in our GINORMOUS Summer Reading Club prize draw.  Our library team will put your name into the draw for:
The more you do, the more entries you can get.
---
Summer Reading Club encourages young readers to discover great authors and illustrators of picture books, junior and young adult fiction and non-fiction in hard copy, audio book or e-book formats.
Get in touch! And we'd love your feedback too! Give us your book raves, send us the images of your favourite reading place or book, and let us know what you are discovering about the world around you this summer.
As a parent you can encourage your child to participate in the Summer Reading Club by:
Taking your child to the library and help them select books to read during the summer holidays. Our staff will be able to help guide your child to select reading materials that are of interest to them.
Encourage your child to participate in the online and in-library activities and resources. Go through the activity book with them.