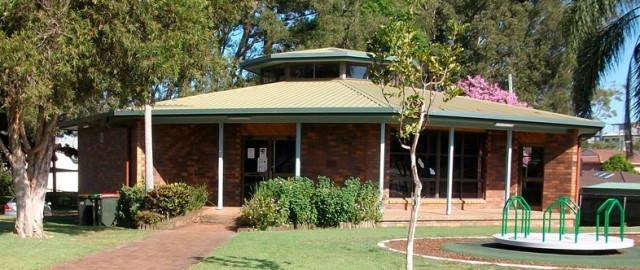 Contact Details Opening Hours Services Events Local Area Links
Your library by the sea, Urunga library offers community access to books, magazines, audio reads, DVDs, PCs for accessing your emails, Facebook and sourcing government information. Come for a quiet read, enjoy storytime with your littlies, read the paper and participate in the school holiday activities, all welcome.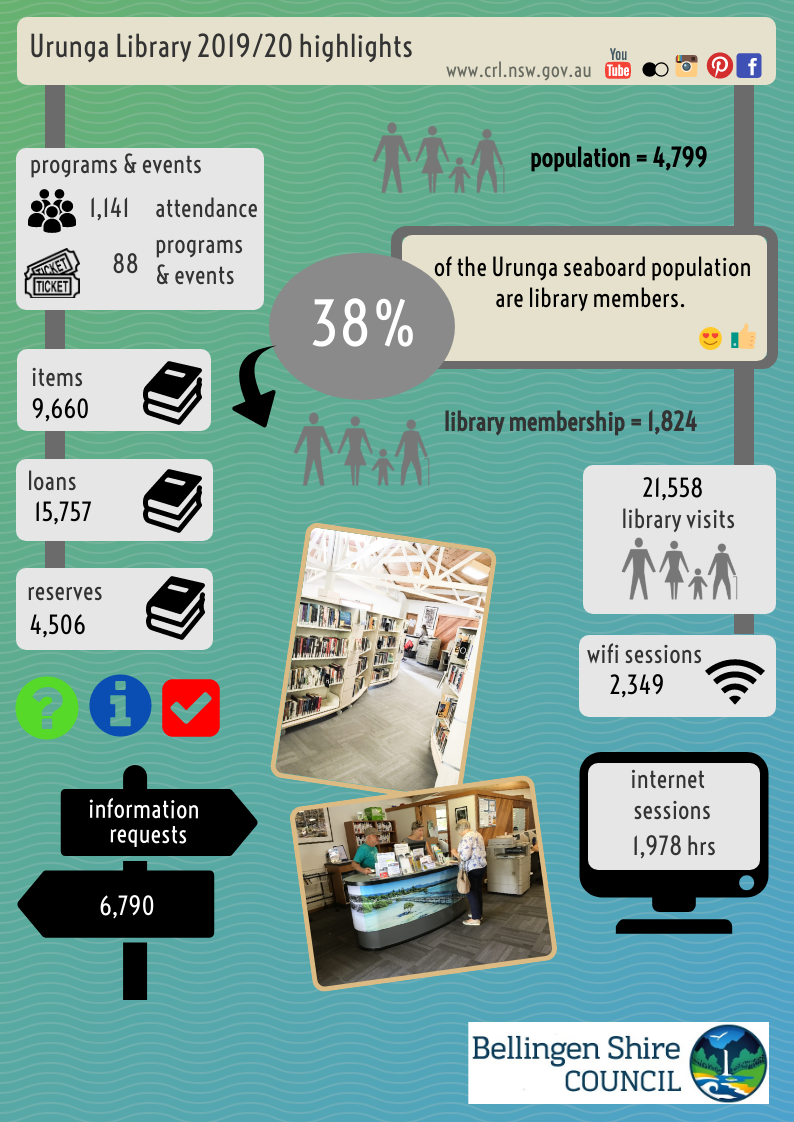 Note: the 4 quarter for this year was impacted by Covid-19 shutdown.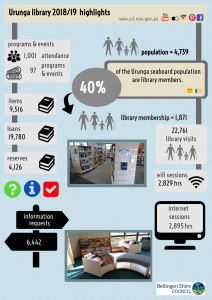 Contact Details

32 Bonville St,
Urunga NSW 2455

Phone

(02) 6655 6444

Email
Opening Hours

Monday
closed
Tuesday, Wednesday
10.00 am – 5:00pm
Thursday – Friday
10.00 am – 12:00noon
1:00pm – 5:00pm
Saturday
9.30 am – 12:00noon

Services

Legal Tool Kit
Internet Access
Photocopying
Current Council business papers