Clarence Regional Library provides a range of services to cater for infants, preschoolers and primary school aged children.
---
Children's Book Council Awards
Each year since 1945 the CBCA has brought children and books together across Australia through CBCA Book Week. During this time schools and public libraries spend one glorious week celebrating books and Australian children's authors and illustrators.
Your library has a copy of every shortlisted title which you can reserve to borrow by visiting our website, app or local library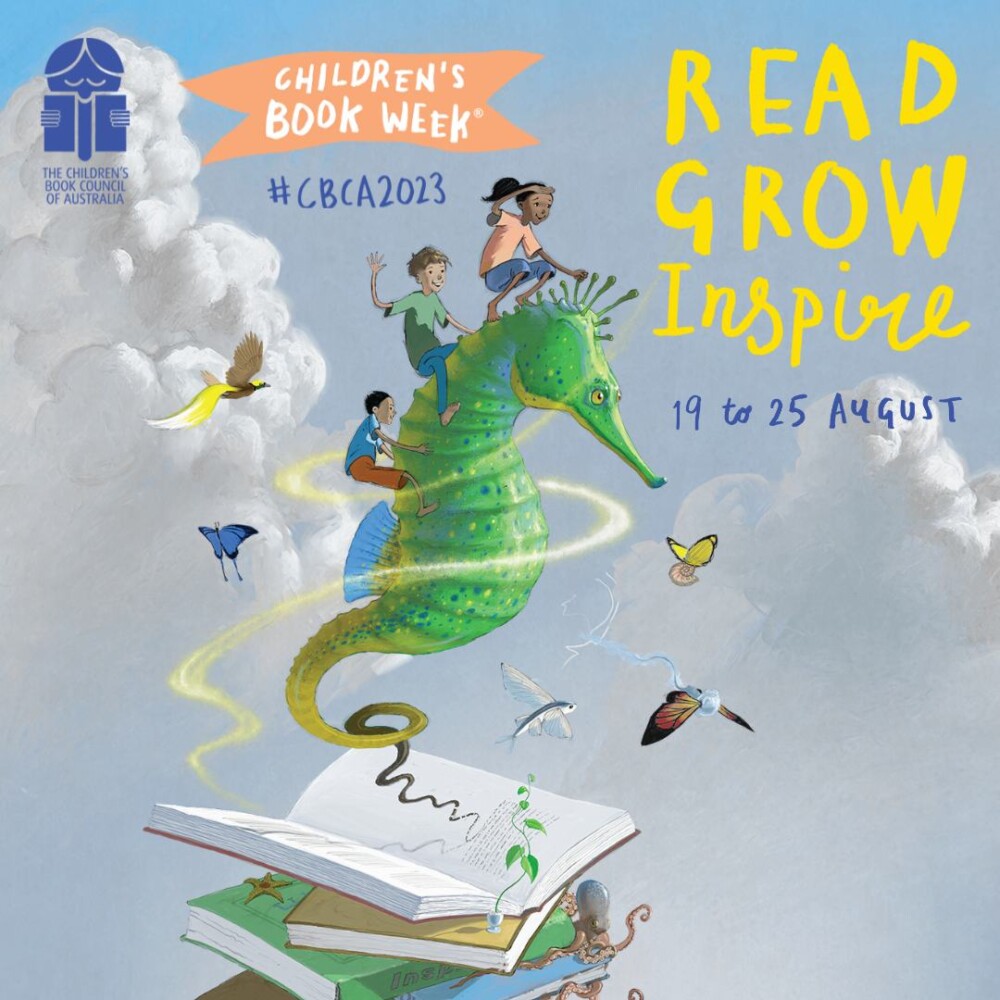 Children's Book Week 2023
Dates: 19 August to 25 August 2023
Theme: READ, GROW, INSPIRE
Feature Artist: Matt Ottley  
Join the conversation early and share the joy:
#CBCA2023
#ReadGrowInspire
---
eResources for kids
Britannica Online 
The Award-Winning Resource for Children and Adults. Easy to use, and easy to find trusted information.
Click to access Britannica Online>>
Early World of Learning
A World Book product, this is an interactive learning tool for preschoolers and primary school students designed to teach critical skills like number, shape and colour recognition.
Includes educational games and videos; and exercises that teach vocabulary, phonemic awareness and comprehension skills. And it's FUN! 
Click to access Early World of Learning>>
Kinderling Kids Radio
Kinderling brings you the best music and audio programs for children's entertainment, education, mindfulness and sleep.
This Australian audio streaming service broadcasts music, stories, fun, fables, nursery rhymes, meditations and other audio programs for children aged zero to nine years old. 
To get started: use your library card number to create a free account then download the Kinderling app from Google Play or Apple Store onto your device.
Click to access Kinderling Kids Radio>>
Story Box Library
Story Box Library is an educational website created for Australian children to view stories by Australian authors and illustrators, being read aloud by fantastic storytellers. Click on the link to go to Story Box Library, make sure Clarence Regional Library is selected and enter your library card number.  Also, you can now download the Story Box Library app from Google Play or Apple Store onto your device.
Click to access Story Box Library>>
World Book Kids
The premier reference website developed especially for young students. It features an intuitive user interface, thousands of easy-to-read articles packed with stunning illustrations, videos, interactive maps, and a wealth of engaging games and activities.
Click to access World Book Kids>>
Ziptales aims to help kids improve their literacy and reading skills by making reading even more fun.  This interactive site introduces kids to over 500 interactive stories, including Choose Your Own Adventures, those with voiceovers, animations and more. 
There are three different literacy levels to choose from: Preschool (for ages 2-5), Developing(for ages 5-8)  and Extending (for ages 8-12). 
---
KidsTube 
Brought to you by your Clarence Regional Library, KidsTube is for kids to inspire other kids to get out there and think outside the box. 
Visit the Clarence Regional Library's KidsTube channel by clicking here.
If your child has a video they would like to share with us to KidsTube, get in touch at libraryevents@clarence.nsw.gov.au
---
Library Storytime
---
NSW Premiers Reading Challenge
Encourages students to develop the love of reading for leisure and pleasure, and to enable students to experience quality literature.
Click to access full Book Lists>>
Check out the below links to many of the titles held in our library collection.
---
Pinterest   
Follow Clarence Regional Library 's board for kid's books on Pinterest.