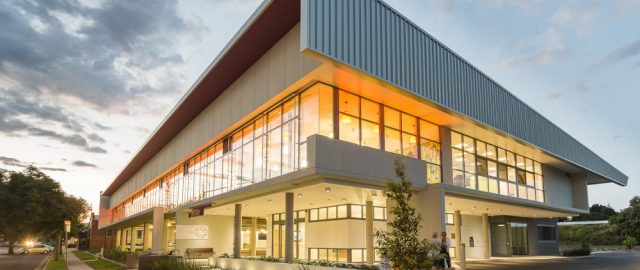 Contact Details Opening Hours Services Events Local Area Links
Sir Earle Page Library and Education Centre 360 walk through view
The Sir Earle Page Library and Education Centre is open for all the community and offers a modern facility that is not just about books. Explore many of the new features now available, including our interactive floor, our local oral history sound dome, our new state of the art microfilm reader/printers, experience gaming with your friends, access our eBooks, eMagazines and eAudio reads with help from our staff.  Email and access the internet on one of our PCs available for booking, need a place to study, we have study desks and study rooms available for booking.
For more detailed information on these services at the library: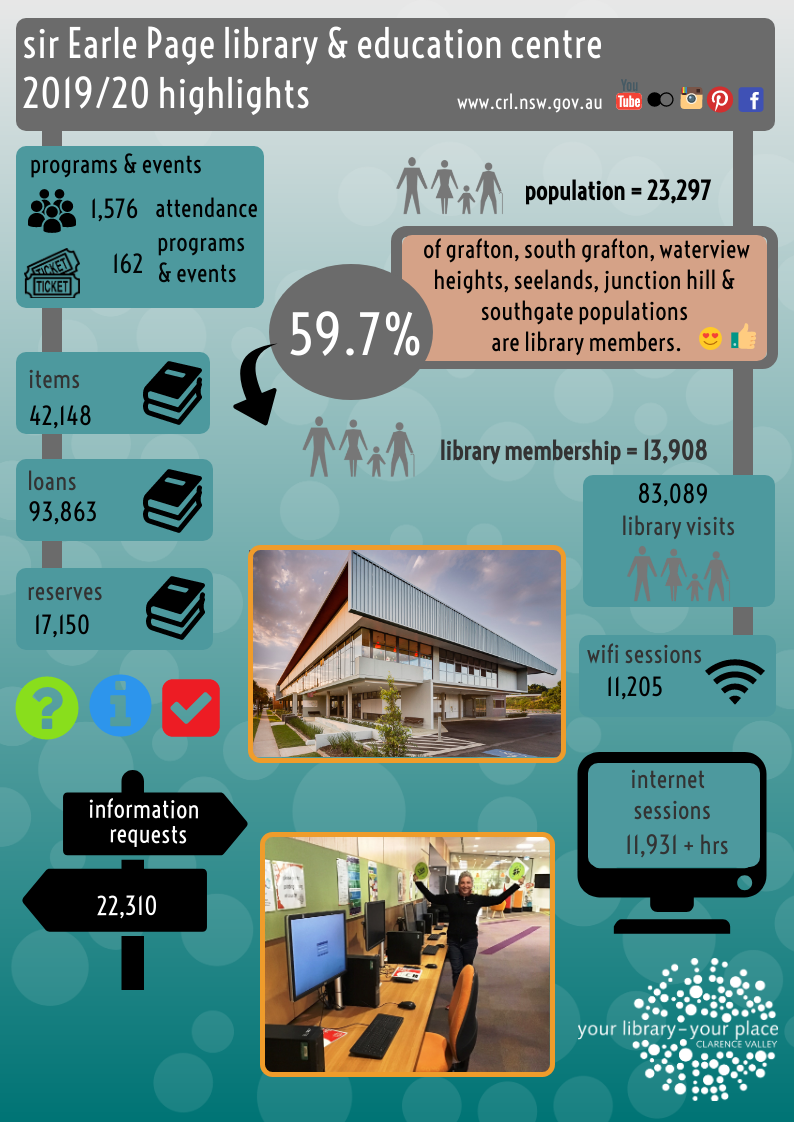 note: the 4 quarter for this year was impacted by Covid-19 shutdown.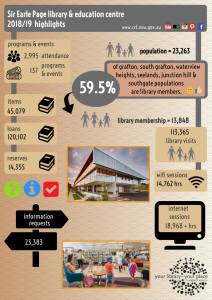 Contact Details

126-144 Pound St
Grafton NSW 2460

Phone

(02) 6641 0100

Email
Opening Hours

Monday – Friday

10:00am – 5:30pm

Saturday

9.30am – 12:00 noon

Services

Legal Tool Kit
Internet access
Photocopying
Newspapers
Adult literacy collection
Births, deaths and marriages records