Clarence Regional Library has now received full accreditation to be an eSmart Library.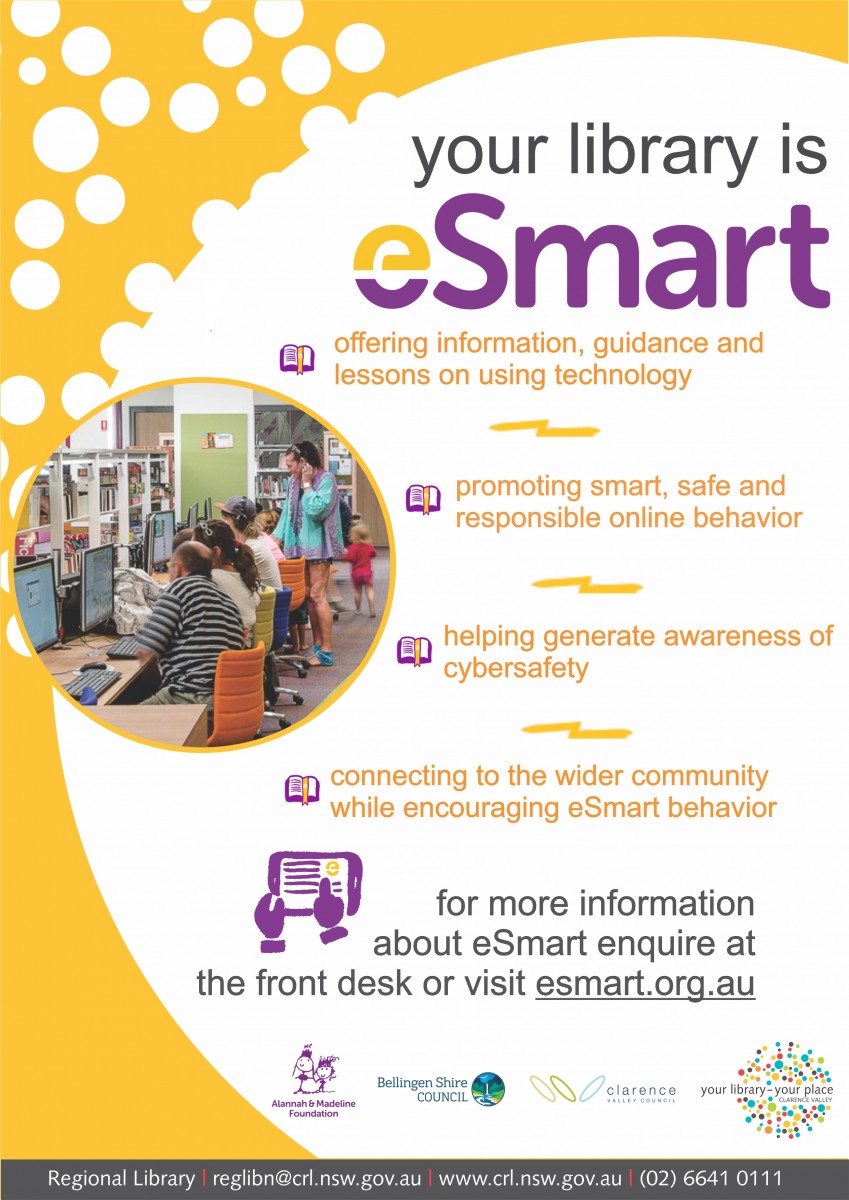 eSmart Libraries is a cyber safety framework developed by The Alannah and Madeline Foundation and the Telstra Foundation, as one of Australia's most significant community cyber safety initiatives.  It provides library staff and users with the skills needed for smart, safe  and responsible use of digital technology. 
Being eSmart means knowing how to guard against security and privacy risks online, download content in a legal and ethical way, research and reference information, and manage reputation and relationships in cyberspace.
To help you stay safe online, click to view a full list of eSmart CyberSafety resources>>
---
Listed below are some of the resources to deal with a range of issues from reporting inappropriate content, scams, cyber-bullying and identify theft.