Borrow eBooks without leaving the house!
Clarence Regional Library offers a range of free eBooks to download and read on your computer, eReader or mobile device
---
BorrowBox eBooks
Click to access BorrowBox titles>>   (sign in using your library card number & password/PIN)
View Tutorial on how to use BorrowBox>>
Downloading the BorrowBox app for your mobile device
Select the Borrow Box app and install on your device from Apple iTunes, Google Play Store and Kindle Fire
Type in: Clarence Regional Library
Activate Library Membership with your library membership number and Password/PIN  
Choose either eBooks or eAudiobooks
On making a selection, choose Borrow or Reserve
Download your selected eBook or eAudiobook
Downloading BorrowBox eBooks onto your PC or transfer to an eReader
Before you can download eBooks onto your PC you will need to:
Install Adobe Digital Editions software onto your PC
Create an Adobe ID account.
---
Libby by OverDrive –
now available!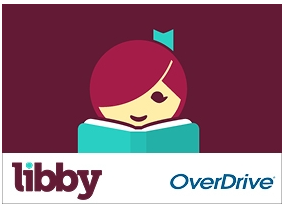 Items currently available through the RBdigital platform have moved to OverDrive's free award-winning Libby app.
If you had any holds in the RB Digital app, you'll need to re-borrow these over in the Libby app.
As a RBDigital customer you will receive a notification to download OverDrive's Libby app onto your device.  This will allow you to continue access eBooks, eAudio & eMagazines from this collection, click for more FAQ information
Click to access OverDrive titles>>
Here are some helpful videos to help you get started using Libby:
---
IndyReads
IndyReads provides access to a statewide collection of independent Australian and international titles, classic literature, CSIRO science library and modern award-winning titles in eBook and eAudio format. 
Click on "My Account"
Select "Clarence Regional Library" from the list of libraries
Enter your Clarence Regional Library membership number and password
Also, you can download the IndyReads app from either Apple App Store or Google Play Store on to your mobile device.
Please note: this platform is no longer compatible with the older Microsoft Explorer browser, need to use Microsoft Edge or Chrome.
For further information on how to use IndyReads:
---
Ziptales
Ziptales aims to help kids improve their literacy and reading skills by making reading even more fun.  This interactive site introduces kids to over 500 interactive stories, including Choose Your Own Adventures, those with voiceovers, animations and more. 
---
TumbleBooks – eBooks for Kids
Our library now provides access to an online collection of animated, talking picture books to teach kids the joy of reading in a format they'll love.

View Tutorial on how to use TumbleBooks>>
---
EBSCO eBooks
EBSCO eBook Library Collection access thousands of helpful eBooks on lots of popular do-it-yourself and other non-fiction topics (travel, biographies, relationships, golf, gardening and so much more). Includes many titles from "for Dummies" series.
---