Clarence Regional Library acknowledges the Bundjalung, Gumbaingirr and Yaegl peoples as the traditional custodians of these lands on which our libraries are located.
Did you know your library supports Aboriginal culture and literature?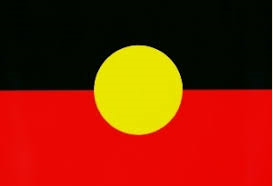 These resources ranges from artworks, photographs, printed books (including junior fiction and non-fiction) as well as local studies. 
Items are highlighted by the Aboriginal Flag label.
10 indigenous authors you can find in your library
Blackwords: Aboriginal and Torres Strait Islander Writing and Storytelling
Blackwords is an online database where you can find information about the lives and careers of Aboriginal and Torres Strait Islander writers and storytellers. Also, you can find out about Aboriginal and Torres Strait Islander publications that are available, information about publishers of indigenous works and see what research has been done in the field of Aboriginal and Torres Strait islander literature.
To view the Blackwords database, you will need to register your Clarence Regional Library membership card, this will allow you to gain access to the State Library of NSW eResources collection including the AusLit database Blackwords.
Once you are registered:
click the Browse eResources option
select Literature and Language
select AusLit to view Blackwords
---
Useful local information
---
Other links