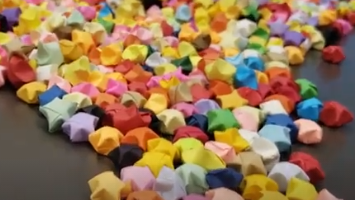 WATCH: Make origami lucky stars with your library.
Are you looking for a new hobby or an easy craft to keep up your sleeve for those long rainy days?
Well here's an option – try making origami lucky stars! They're easy, fun and highly addictive!
This video will help you get started on this super-star goal.
All you need is scrap paper or card and a few minutes to learn how.
Head to our YouTube page for more ways to make, at home, with your library.