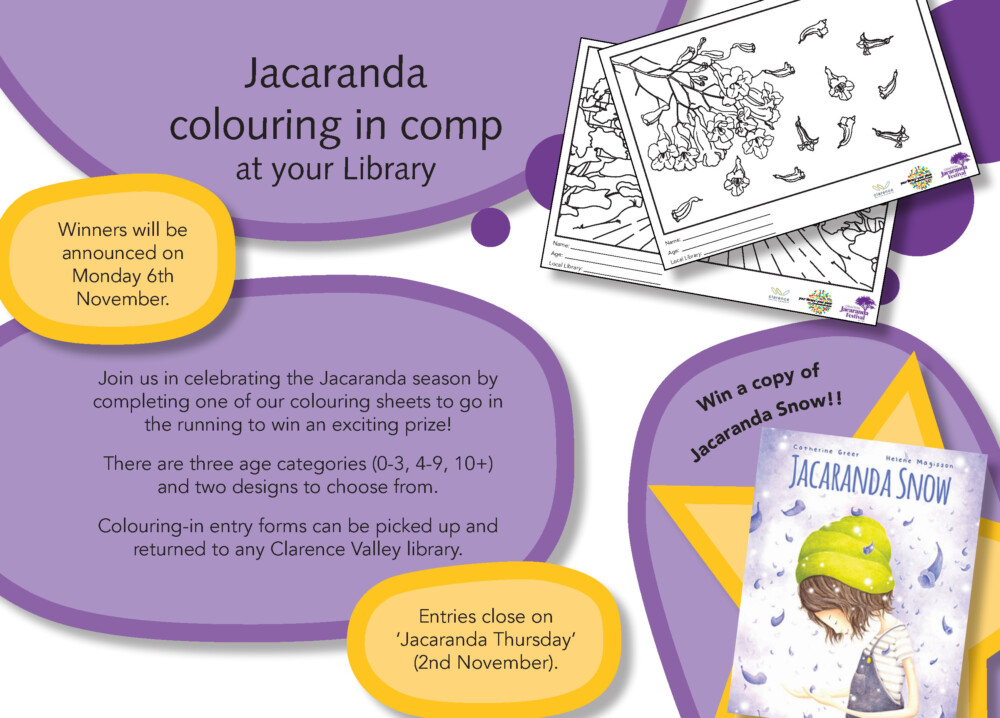 Your Library is hosting a
Jacaranda Colouring in Comp!
Join us in celebrating the Jacaranda season by completing one of our colouring sheets to go in the running to win an exciting prize! There are three age categories (0-3, 4-9, 10+) and two designs to choose from. Colouring-in entry forms can be picked up and returned to any Clarence Valley library.
Entries close on 'Jacaranda Thursday' (2nd November).
Winners will be announced on Monday (6th November)
Download the colouring sheet below